'The Avengers' Crew May Rescue 2019 Oscars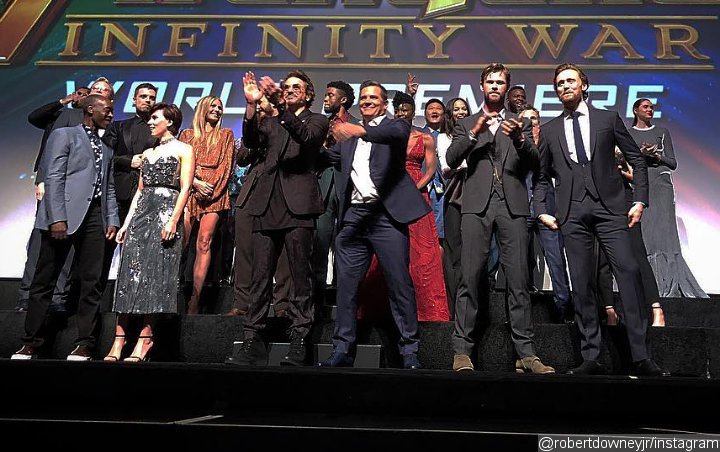 Words are the show's producers have approached the MCU stars to help introduce segments at the upcoming gala, which will go on without a host.
AceShowbiz –
When they're not busy saving the world from alien foes, The Avengers may join forces to rescue the upcoming 2019 Academy Awards. Following report that the show will go on without a host, it's now said that stars of the Marvel superhero movies are among those recruited by the Oscars producers.
According to The Hollywood Reporter, the show's producers are lining up as many "The Avengers" actors as possible to join the rotating A-listers who will introduce various segments. It's currently unknown which actors who have been approached by the Oscars producers, but "The Avengers" cast has been part of the show in the past.
At the 2013 Academy Awards, Robert Downey Jr. (Iron Man), Chris Evans (Captain America), Mark Ruffalo (Bruce Banner/The Hulk), Jeremy Renner (Hawkeye) and Samuel L. Jackson (Nick Fury) appeared together onstage following the success of 2012's "The Avengers". With the franchise having since grown bigger and going to conclude with "Avengers: Endgame" later this year, it's expected that the Oscars will stage an even bigger reunion for the stars.
The Academy of Motion Picture Arts and Sciences has not officially announced the change of format. It was Variety which reported that the show's producers have stopped looking for a new host to replace departing Kevin Hart following the controversy regarding his old homophobic remarks. With only six weeks to go before, there won't be enough time for the replacement to prepare for the 91st annual show.
Hart has ruled out the possibility of him hosting the show after his exit. Appearing on "Good Morning America" on Wednesday, January 9, he firmly said, "No," when asked if he's hosting the Oscars this year. On whether he would take the chance if he's offered to host the Oscars in the future, he said, "It's hard to predict what can happen. I don't want people to think there's a thing about me and the Academy."
The 2019 Academy Awards will take place on February 24 at the Dolby Theatre in Hollywood, Los Angeles, California. As for "Avengers: Endgame", the fourth and final "Avengers" movie will open in theaters nationwide on April 26.